We are the only store affiliated with the American Gem Society in the greater Arlington area. Swanson Jewelers is one of only three stores in Massachusetts that exhibits a commitment to educational excellence with four AGS title holders on staff – two Certified Gemologist Appraisers, a Registered Jeweler and a Certified Sales Associate.
The American Gem Society describes the titles as follows.
Registered Jeweler: This title lets you know that the jeweler you are working with truly understands jewelry, diamonds, and gemstones. To earn this title, the associate has completed required coursework and classroom study, along with written and practical exams in diamond grading.
Certified Gemologist Appraiser: This title is the most highly regarded among peers in the jewelry industry. Why? Because it certifies that the sales person can identify diamonds, gemstones, and jewelry and determine their value. This title requires advanced training and experience in determining the value of diamonds and gemstones.
Certified Sales Associate: A salesperson with this designation behind his or her name has passed the Graduate Sales Associate course and The AGS Professional module. This assures you that the salesperson is knowledgeable about the diamonds and gemstones they are selling.
At Swanson's, our goal is to uphold the AGS core values: honesty, ethics and professionalism. We've expanded from being simple watchmakers to being full-service jewelers, but our philosophy has always been the same: to offer quality products and services and to deliver an honest value to all.

Our Family History…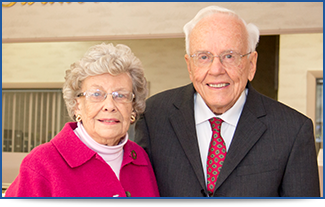 Swanson Jewelers was founded by Carl Swanson in September 1938. Carl had always dreamed of owning his own watch company after immigrating to Canada and then the US from Sweden. Through the 1920s and into the 1930's he worked as an apprentice as well as head watchmaker in several Boston establishments, determined to someday open his own shop.
Finally, in September 1938, his dream became a reality when he and his wife, Ellen, opened Swanson Jewelers inside of an old town building now the site of the Jefferson Cutter house. In 1946 the company relocated 2 blocks away onto Massachusetts Avenue in the heart of Arlington Center. During the 1950's the store flourished with the addition of Carl's son, Bob, who earned the title of Certified Gemologist and subsequently, Certified Gemologist Appraiser along with wife Audrey. In 1988 the business moved to even larger quarters at it's present location across from the Town Hall.
Current operation of the business includes Carl's grandson, David, a Certified Gemologist Appraiser who has been with the firm since 1986 and granddaughter, Karen, a Registered Jeweler who joined the business in 1989.